Hi,
​
I'm sharing this poster on behalf of the co-founder of Learning Ethos and my friend Namitha.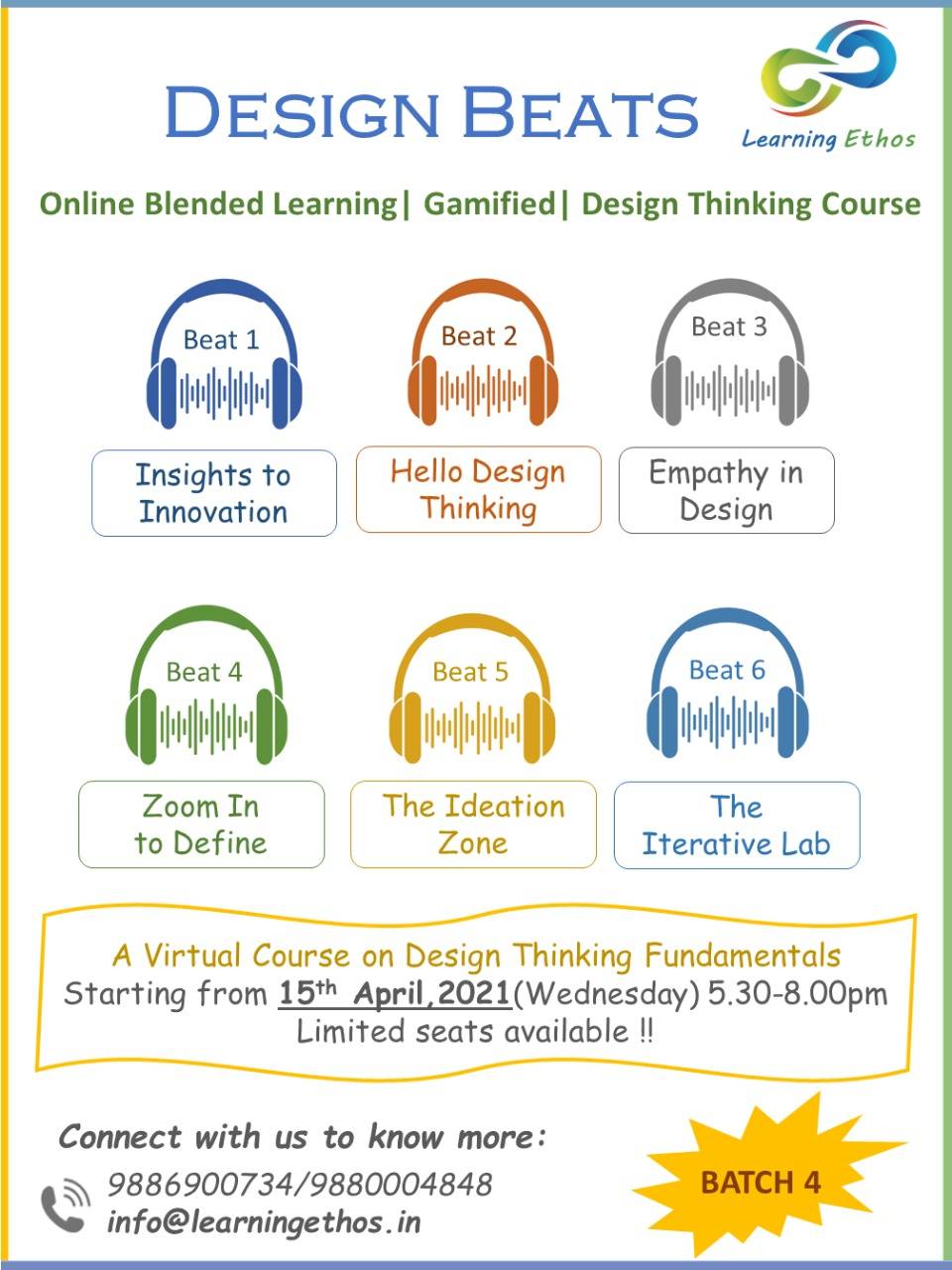 ​
​
In a week, they're organizing a Design Thinking workshop which offers tons of value. There's a live zoom class and continued learning in a blended and gamified platform.
​
I'm joining it myself and would recommend you join too.
​
I'll see you there.
​
Design Beats,
Abhilash
​