Hi,
​
We did a game-based learning session for a client. About 40 people participate, and it was a huge hit. We received some of our best feedback in a long time. The game looks amazing, and the players loved it.
​
I'm so happy today. It's been months of work and today was our first session (of many many more to come). I'm going to showcase the game soon, but here, I've attached a few screenshots of the joy, camaraderie and fun that our participants had chatting with each other while they played the game.
​
​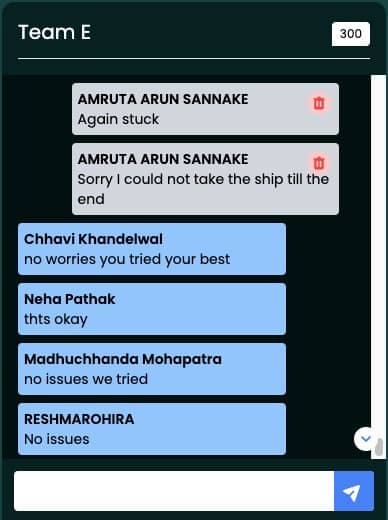 ​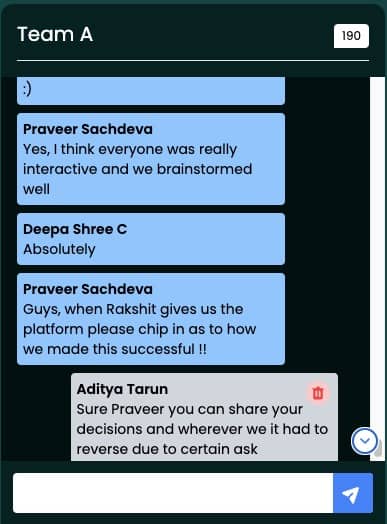 ​
​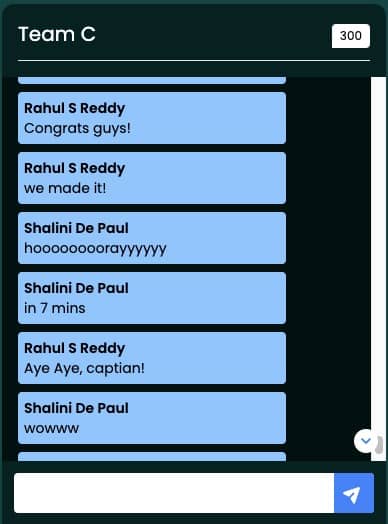 ​
​
I'd love to host you all in this game some day soon.
​
All aboard,
Abhilash
​