Hi,
​
I'm elated to finally release the first screenshot of our new simulation game called So Farm So Good. A group of ten managers had an absolute blast today playing the game of Farm Management.
​
As a simulation game, it checks all the right boxes –
It's the right balance between simplicity and depth
It's a genuinely fun team-building game
There are lots of real world learnings to be extracted from the game play
It looks really good (we had a professional design the interface)
It can work well without breakout rooms – as we have built a solid team chat system
​
Here's a screenshot: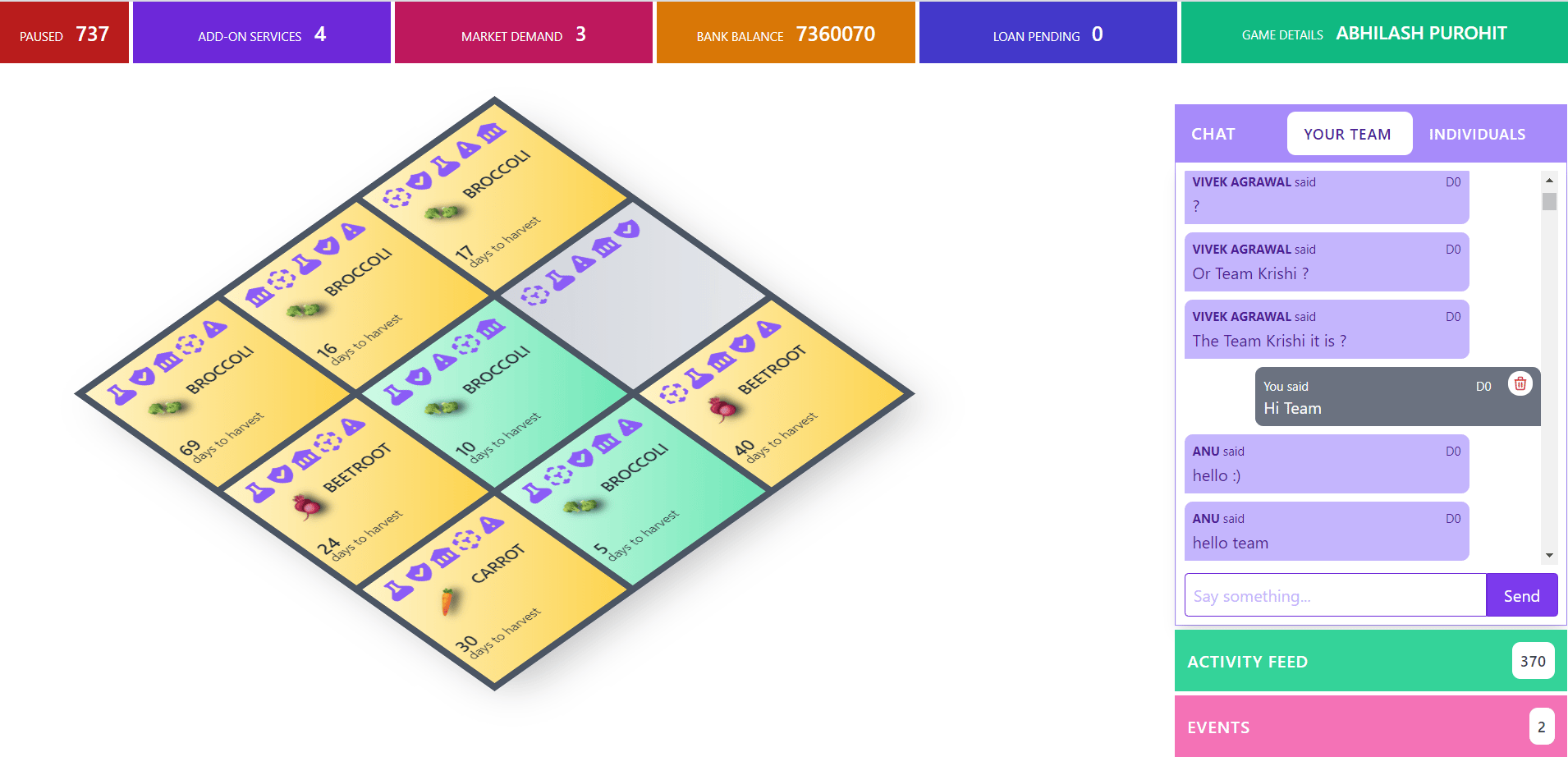 So farm so good screenshot
​
Do you want to play the game and/or use it in your own sessions? Reach out to me asap. We have limited slots.
​
So farm so good,
Abhilash
​