Hi,
The skill I am trying to master this month is called Sketchnoting.
More and more, I realise that I do not use original graphics in my presentations. I always search for ready-to-use images that I download from the internet and use them. Many times, I have an original idea that can be represented best with an original artwork that I create by myself.
The problem: I cannot draw. I'm horrible at sketching, and have been using that as an excuse all these days. Now, I am gonna fix that, and learn this new skill: Sketchnoting.
I have found an amazing resource that I have invested in and hoping to spend an hour a day practicing from it. I'd like to recommend a 30 mins beginner's course. It's a video that caught my attention a year ago, but I have finally come to appreciate how amazing it is. I'm sharing the link to the youtube video below. (Note: The actual tutorial starts at at the 5:00 minute mark. The intro is good, but if you are in a hurry, you can skip it.)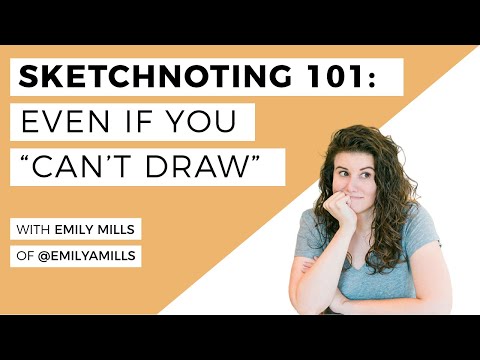 I hope you get some value out of it, and add it to your arsenal of skills to become better at your craft in 2021.
OK Noted!
Abhilash