Hi,
"Sir, are you taking the game seriously?" asks a reporter to Kapil Dev. "You tell me," replies Kapil Dev. So ends another legendary and hilarious ad by CRED.
I have, in the past, written about Rahul Dravid's anger issues and how that was a stroke of genius advertising and storytelling. This new one is as good as that and much more colourful. If you haven't see the ad yet, here it is: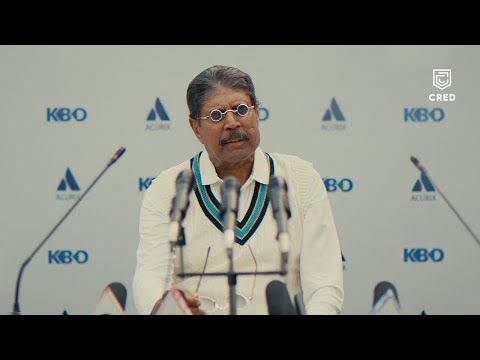 Kapil Dev. The legendary Kapil Dev. The one who is revered all around the world as one of the greatest all rounders of all time and one of the smartest and most inspirational captains ever – dressed like Ranveer Singh. The visual is so compelling, and the result so hilarious and memorable, that it makes a deep imprint in your mind. Kapil paaji da jawab nahi!
Games, fun and play are becoming an inseparable part of our daily lives. They are being used to tell stories, sell products and teach concepts. The world all around us is adopting playful and game-based techniques in every aspect. So is Learning and Development.
Want to be a part of the new frontier? Come join the Demo and Play Test of an amazing new game we are (re)building called Let's SAIL. I'm looking for 9-12 people total. Confirm your participation by a reply to this email.
Kya hua '83 mein?
Abhilash